A video is undeniably the most powerful way to convey your message to your audience over digital medium. The weekly average time users spent watching videos online has increased by 59% in just 3 years. This shows the massive engagement that videos are capable of attaining and therefore, how incredibly important they are to any marketing strategy.
However, there are many nuances in video-making that can be intimidating for beginners; using the right resolution, filters, text animation, music, the list goes on. I came across Flexclip, a web-based video editor while looking to create interesting videos myself for my blog. And I have to say, I was quite impressed with the easy to use interface, useful features, and numerous templates available.
In this post, I will talk about my experience of using Flexclip and assess whether its' a tool worth spending money on.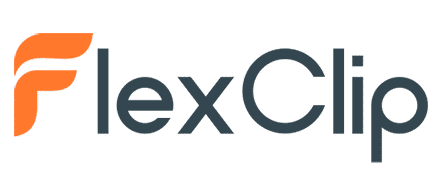 Main Features of Flexclip
Flexclip has a handful of major features that I found really helpful while creating videos.
Video Editing
Apart from the obvious options to trim, split and merge videos, Flexclip allows you to zoom, add filters, adjustments and transitions to your videos as well. You can choose the right aspect ratio, resolution and even change the speed of your videos. It goes without saying that they have a good collection of stock videos as well, categorized into events and genres.
Photo to video
You can put together a great video featuring different pictures of your product, etc. or various stock pictures available on Flexclip. The photo animations and transitions, that Flexclip offers, give a professional edge to your videos.
Add text
Add attractive texts and Call to Action messages in your videos using this feature. There is a variety of text animations and designs available that will blend into your video perfectly. From 'Simple Text', to animated 'Dynamic Text' and 'Overlays', Flexclip is well-equipped to turn your text in the videos up a notch.
Add Music
Using Flexclip, you can add music to your videos as well. If you don't already have your own music, Flexclip has a good music library. You can choose music according to genres, moods and even instruments! Once added, the music can be trimmed, volume can be adjusted and you can choose to play the music in loop.
Sign up for a Free Trial – FlexClip Video Creator Easy Online
One little feature that I believe is extremely important is that you can add watermark and logo to your videos, both in text and image forms. You can create seamless brand content by streamlining from different filters/transitions and adding logo/watermark to your videos. Makes life really easy, doesn't it? What's more? Flexclip gives you the option to record a voiceover for your videos. It can prove to be a really great tool in clearly communicating your brand/product/service story through your videos!
How does it work?
I found Flexclip's interface fairly easy to use. Once you register on their homepage, you will get to either choose from a plethora of good-looking templates to start making your videos, or you can start from scratch yourself.
Either way, you will then be taken to the actual video-editing page where you'll find all the different features that Flexclip offers. You can then add/change videos, pictures, text and music and continue to create engaging videos.
Checkout the Plans –FlexClip Video Creator Pricing
Pros
Simple user interface
Video templates
Stock videos, images and music
Pre-animated texts and pictures
Option to add logo and custom watermarks
Flexclip listens to the users' suggestions and is constantly improving.
Cons
The free version only allows you to make videos of up to 1 minute and only 480p resolution downloads. Also, these videos will come with Flexclip intro that you cannot remove.
My Verdict
Whether you want to create a video from scratch or edit videos from your library, Flexclip is a great tool to have in your arsenal. Flexclip can prove to be a great investment. I highly recommend giving its free trial a shot!
All in all, for the right creators, Flexclip is a boon and will truly exceed your expectations!
Get 10% OFF on FlexClip Video Editor  – 10% Off Coupon
Click here and Use Coupon – FLEX10
Subscribe to FlexClip.com at 10% off and create video without limits. Vaild for all FlexCllip subscriptions!
New Update – Version FlexClip 2.0
– A brand new and modern GUI.
– Add over 1,000 dynamic elements, including emojis, art words, shapes, bubbles, social media, and business widgets.
– Add and upload your media for arranging, editing, and exporting quickly.
– Add video backgrounds in one click.
– Apply text animations, overlays, and watermarks in a fresh new way.
– Optimize video export speed and performance.
– Other functionality improvements.