Has the mighty coronavirus lockdown compelled your business to go digital? Do you want to give your boring presentations, charts and holiday cards a makeover? But designing quality picture content comes with its own challenges- designing each element, making engaging and aesthetically remarkable posts, etc. Not being a graphic designer, how do you successfully construct admirable picture content? Enters DesignCap!
What is DesignCap?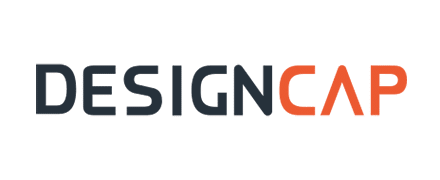 DesignCap, in its team's own words, is "graphic design made simple, but not ordinary". It is a web-based software that helps you create quality picture content using an easy user interface. With an amazing set of templates, DesignCap allows you to make a variety of creatives like infographics, social media posts, Facebook ads & page banners, presentations, printables like flyers, posters, etc.
Who is DesignCap for?
Professionals interested in any of the following can definitely benefit from DesignCap:
Improving their brand online without any prior graphic designing knowledge.
Social media optimization
Storytelling on social media platforms.
Creating impressive, visually appealing presentations and charts.
Designing detailed yet attractive infographics
How does DesignCap work?
DesignCap aims to make graphic designing simple and believe me, it does! Give it one go and you will easily get the hang of it.
You can choose to begin designing with a template you like and customize it according to your brand and content. Other than the templates, DesignCap offers tons of other resources to enhance your design- stock images, charts, illustrations and "modules" that are basically readymade, customizable elements for your designs.
I found these modules, amongst other features, to be quite useful.
Main Features of DesignCap
While designing alternate social media banners for my blog, I found the following features of DesignCap most helpful:
As I'd mentioned earlier, modules are pre-fabricated, customizable design that DesignCap provides. You have to try it out to understand how it makes designing so incredibly simple and quick. From social media specific elements to text plus picture designs, these modules are Godsend.
DesignCap offers a good variety of templates for any kind of creative you are designing. Having quality design inspirations at your disposal, you are set to a great start!
Stock images and elements like different shapes, doodles and delicate designs available on DesignCap are a big help. You can also upload pictures from your library and include them in your design.
Add an oomph feel to all the pictures you incorporate in your design by using a bunch of filters available on DesignCap. Regular image editing features like crop, flip, rotate, etc. are also available.
DesignCap enables you to perfectly layer different elements in your design. You can also change the transparency of these elements.
Not many similar designing tools offer attractive chart designs like DesignCap does. These charts are spreadsheet-based and so the values of the charts can easily be edited too! I have used these charts in a few infographics I created but these are great for marketing proposals, presentations as well!
The DesignCap team has evidently put a lot of thought into all the features with the sole aim of simplifying the process of designing. With a paid plan, DesignCap delivers high resolution, high quality designs that you can prepare in a matter of minutes.
How much does it cost?
DesignCap has a free trial plan with certain limitations (and fairly so)- limited availability of templates and other resources, only .jpg exports, limited downloads.
With a Basic Plan costing only $4.99 monthly, you get access to everything DesignCap has to offer. The only downside is that you can only save up to 100 designs and upload 100 of your own images to add to your design.
Their Plus plan, at $5.99 a month, upgrades the image uploads and design saves to 1,000 each with the additional option to upload fonts.
Pros and Cons
Pros:
Easy to use interface
Eye-catching templates and stock images available.
Charts are attractive and spread-sheet based and hence, easy to edit.
Design elements and features are convenient and well thought-out.
Cons:
Low resolution design downloads only in .jpg format in the free plan.
Would be great if the DesignCap team can add the feature of videos or gifs as well.
My Verdict
If you are looking for an easy way to design appealing charts, presentations, social media creatives along with tons of printables, I'd highly recommend using one of DesignCap's paid plans. The features and variety of templates it provides will make designing professional content a lot simpler for you.
In my opinion, DesignCap is a tool that can be useful to anyone, without any graphic design knowledge, looking to amp up their creations.
Which feature of DesignCap do you like the most? Let me know in the comments below!