What is BotChief?
BotChief is a software creation tool, which allows the automation of a number of online tasks – from account registry to content scraping and even article sharing. You can use it not only for collecting all kinds of information, but also to analyze the same.

With BotChief, you can organize and synchronize your online accounts if these are already too many to handle. Downloading and uploading data become highly efficient with it. It easily leaves browser-based tasks in the dust.
Who is BotChief for?
It is ideal for people who want to make money by selling simple automation software. It features an easy-to-use system. There are also available tutorials plus easy to access tools. Therefore, anyone can use it – even those with limited background in professional software programming.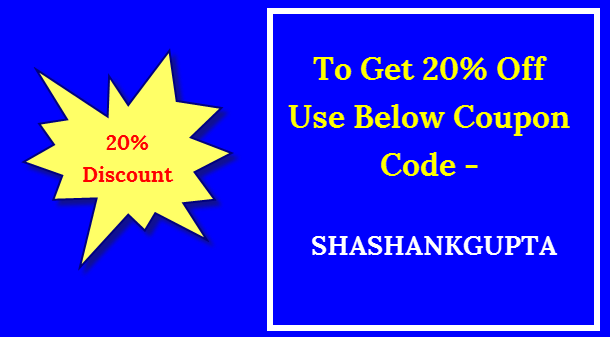 This is ideal for software developers who wish to generate income by providing companies and other entrepreneurs with certain types of program. Those who are searching for ways to manage their daily tasks can also use this.
By using BotChief to create a simple automation program, you can somewhat delegate menial tasks to the software. There's no need to hire additional manpower to do the job for you. This can save both your time and money.
How does it Work?
As you will see in this BotChief review, the software is fairly easy to manipulate. All you have to do is to hover your mouse over the available functions on the interface and create any particular software that you wish. There is no need for you to increase your programming knowledge as it does the work for you. All you need to do is drag and drop, and that is basically it.
Use it to create different web tools to automate various processes. Use it to operate desktop programs as well. If necessary, you can also rely on BotChief to simulate real people to keep your website active.
It only takes a few clicks to turn an idea into a usable piece of software program that you can sell to different businesses. You can build programs without the need to purchase any add-ons. There is also no need for you to settle any royalty fees should you make a sale on your software.
You can check below video on how you can automate task with BotChief.
Features of BotChief
This specific section of this BotChief review will outline some of the features that you can expect to get from this tool. Features differ based on the version you choose to obtain.
Shared Features
All versions have the following useful features:
Visual scripting language – creates programs using graphical components, instead of textual code (see how your software components look from text size to spacing)
Data manipulation – allows software to manipulate the data that you need to collect or assess
Search and save function – inputs specific search parameters and maintains a record for your archives
Captcha Solver – bypasses the captcha component of the websites you want to access automatically without any human intervention
Record and save function – creates records of data searches for archiving
Integrated Regex builder – allows you to create specific search commands to follow a certain pattern
Automatic form filler – preprograms personal information that you can use for website sign-in or sign-up requirements
Smart applications – creates software, which can analyze the relevance of data to your designated business process
Debugger – automatically tests and debugs other programs
Web analyzer – tests any website's optimization features
Aside from the common features, each version of BotChief also has distinctive features. The free version, for instance, has the single thread task system and the basic command access. The pro version has additional features, apart from the shared features mentioned above. These include email task function, random content spinner, multi-thread capabilities, pre-set system bots access, support network, pro command access, CSV file manager, manual command generator, and run time tool.
If you decide to get the elite version, then you are in for a treat. As it is fully loaded with features, including features not covered in the previous versions. These include the SQL support, socket level activity, image recognition and script compilation tool, access to elite and shell commands and window automation. There is also the developer version, which has the following for its distinctive features:
Advanced script compilation
Enhanced UI editor
Automatic updating
Automatic licensing
BotChief store access
Access to white label applications
Comprehensive installation packages
Access to developer commands
You can actually sell your personally crafted software and similar products on the BotChief store. For more details on the rest of these features, visit their website at www.botchief.com.
Pros and Cons
Pros
Easy to use
Free trial available
Relatively affordable
Offers basic drag and drop functionality
User-friendly – there's no need to have a software development background
Smart and powerful system
Allows the creation of automation tools
Can automate operations
Access to tutorials for beginners
Cons
Version-specific development functions
How Much Does it Cost
Since pricing is important, I have included it in this BotChief review. As mentioned earlier, there are different versions of the program. You can access the free version, if you don't want to pay anything. However, if you want to get more advanced features and functionalities, then it would be advisable to go for the paid versions. You can get the pro version, which only requires you to pay a one-time fee of $97.
You can also take advantage of the Elite Version or the Developer Version priced at $197 and $297, respectively. If you want the best value for your money, then consider going for the paid versions, as it has several features that the free version does not have. You can get 20% discount on any paid version of BotChief if you use discount code – SHASHANKGUPTA
Free Version – Click here to Get the FREE version of BotChief
Paid Version – Click here to get 20% Discount on BotChief – Use promo code -SHASHANKGUPTA
My Verdict
it's safe to say that BotChief has lots of useful features that make it a reliable development tool that everyone who needs it should try. If you are a new user, then expect to get the support that you need through their free tutorials. You can access a few tutorials and guides from BotChief, making your experience even more satisfying. These include tutorials for:
Twitter auto-follow bot creation
Facebook auto-like bot creation
Keyword scrape and save bot creation
Yahoo account login bot creation
Yahoo bulk email sender bot creation
Proxy batch detection and checker bot creation
.exe compiler bot creation
If you want to enjoy more functionality from your development tool, then consider going for the paid versions. The different BotChief versions are designed based on user expertise and requirement of functionalities.
All it takes is determining the specific features and functionalities that you need, so you can pick the most suitable paid version for you. The good news is that provided you make the right choice based on your specific needs, you can use your chosen BotChief version to become an expert developer.